Homepage
Donor of the Month
Gary Knudson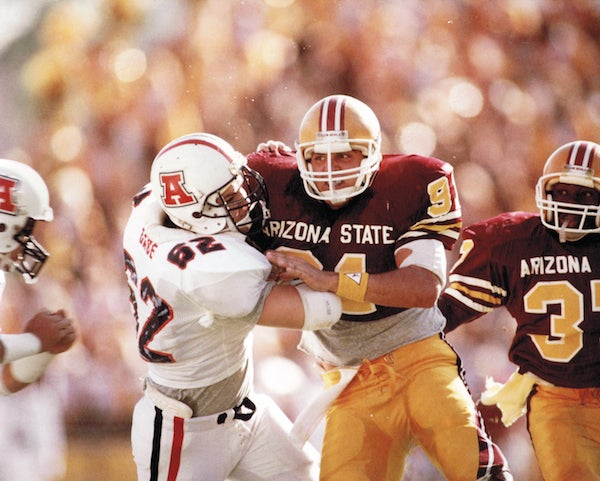 During the fall, original cadences and fight songs can be heard at stadiums from the ACC to the Pac-12, in support of collegiate football teams. At Arizona State, a loud and belted "Go Devils Go" that originated in 1980's, once again echoes between the iconic Tempe Buttes on game day.
Around thesundevils.com
The Arizona State women's tennis team earned the second seed in the Auburn Regional and will play No. 36 North Carolina State in the first round.
Sophomore goalkeeper Mia Rycraw and senior center Abbey Kerth each named All-MPSF second team nods while Ao Gao was an Honorable Mention selection. Freshman Maud Koopman was named to the MPSF All-Newcomer Team as well.
It becomes the first time the program has had two Golfer of the Month Award's in the same season since the Pac-12 started the honor in 2011.
It is the mission of the Sun Devil Club to build a community of members charged with the responsibility and ability to shape the destiny of Sun Devil Athletics through their annual support and involvement.