Homepage
Donor of the Month
Gary Knudson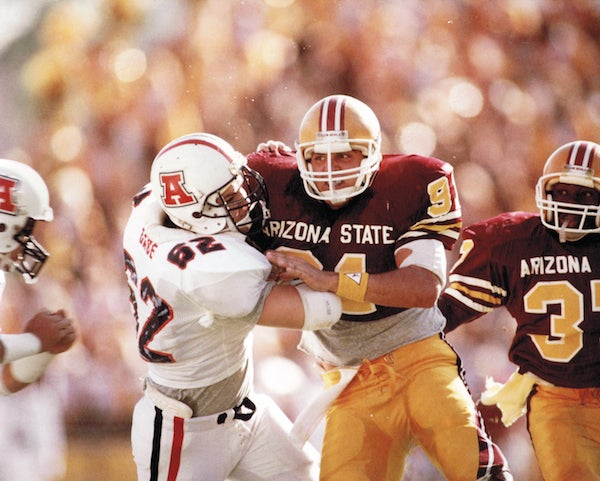 During the fall, original cadences and fight songs can be heard at stadiums from the ACC to the Pac-12, in support of collegiate football teams. At Arizona State, a loud and belted "Go Devils Go" that originated in 1980's, once again echoes between the iconic Tempe Buttes on game day.
Around thesundevils.com
The singles and doubles competition will be conducted May 25-30 at the Case Tennis Center in Tulsa, Oklahoma, following the conclusion of the team championship, which runs from May 19-24.
After an eight-year hiatus, Sun Devil Athletics announced the reinstatement of the men's tennis program at Arizona State. Through a lead gift of $1M by Buffie and Ray Anderson, Vice President for University Athletics, ASU will now field a total of 26 NCAA varsity sports.
Senior Desirae Krawczyk was also one of six players named to the Pac-12 First-Team All-Conference team, becoming the first Sun Devil earning first-team honors since Kelcy McKenna in 2011.
It is the mission of the Sun Devil Club to build a community of members charged with the responsibility and ability to shape the destiny of Sun Devil Athletics through their annual support and involvement.