Homepage
Donor of the Month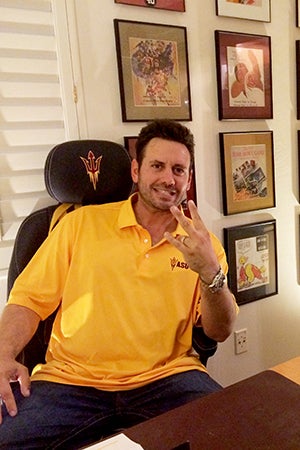 Scott Williams
"Going to school with an ASU backpack and flying out here (Arizona) for games. Even growing up in California I was still an ASU fan and pretty much knew I was going there as far back as I can remember."
Around thesundevils.com
TEMPE, Ariz.—The Arizona State wrestling team (10-7, 1-2 Pac-12) rounds out the dual match slate this weekend in California, taking on Cal Poly and CSU Bakersfield on Saturday and Sunday.
The Sun Devils will open up the weekend against 25th-ranked Cal State East Bay on Saturday, Feb. 13 at 11:40 a.m. MT.
Sun Devils have won seven of past eight vs. USC in Tempe.
It is the mission of the Sun Devil Club to build a community of members charged with the responsibility and ability to shape the destiny of Sun Devil Athletics through their annual support and involvement.