Homepage
Donor of the Month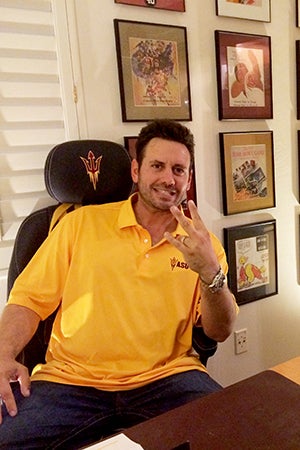 Scott Williams
"Going to school with an ASU backpack and flying out here (Arizona) for games. Even growing up in California I was still an ASU fan and pretty much knew I was going there as far back as I can remember."
Around thesundevils.com
The Sun Devils will open up the weekend against 25th-ranked Cal State East Bay on Saturday, Feb. 13 at 11:40 a.m. MT.
Sun Devils have won seven of past eight vs. USC in Tempe.
The new look is inspired by the program's legacy over the past half-century
It is the mission of the Sun Devil Club to build a community of members charged with the responsibility and ability to shape the destiny of Sun Devil Athletics through their annual support and involvement.