Homepage
Donor of the Month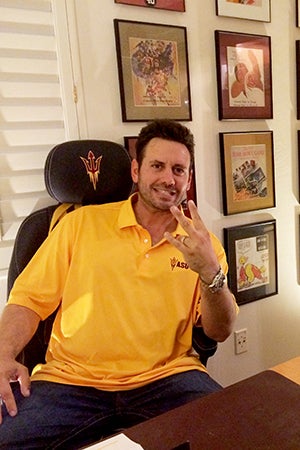 Scott Williams
"Going to school with an ASU backpack and flying out here (Arizona) for games. Even growing up in California I was still an ASU fan and pretty much knew I was going there as far back as I can remember."
Around thesundevils.com
Devils clinch third straight 20-win season.
PALOS VERDES, Calif. - The Arizona State women's golf team finished day one of the Northrop Grumman Regional Challenge with junior Monica Vaughn among the top-10 -- and two strokes out of the lead -- at one-under, 70.
It may not count as a win in the record books, but don't tell the Sun Devil faithful that the shootout victory over Wisconsin-Eau Claire will officially go down as a 3-3 tie.
It is the mission of the Sun Devil Club to build a community of members charged with the responsibility and ability to shape the destiny of Sun Devil Athletics through their annual support and involvement.