Homepage
Donor of the Month
Gary Knudson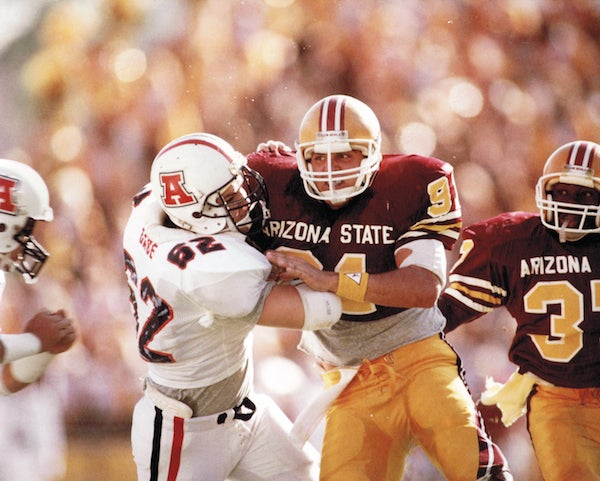 During the fall, original cadences and fight songs can be heard at stadiums from the ACC to the Pac-12, in support of collegiate football teams. At Arizona State, a loud and belted "Go Devils Go" that originated in 1980's, once again echoes between the iconic Tempe Buttes on game day.
Around thesundevils.com
This will be the fifth straight trip to the iconic training ground under Coach Graham
ASU's class is ranked among the top in the nation
The Sun Devils will be the four-seed in the tournament and open things up with a pivotal contest against the fifth-seeded Cal Golden Bears at 2:30 p.m. PT.
It is the mission of the Sun Devil Club to build a community of members charged with the responsibility and ability to shape the destiny of Sun Devil Athletics through their annual support and involvement.