Homepage
Donor of the Month
Gary Knudson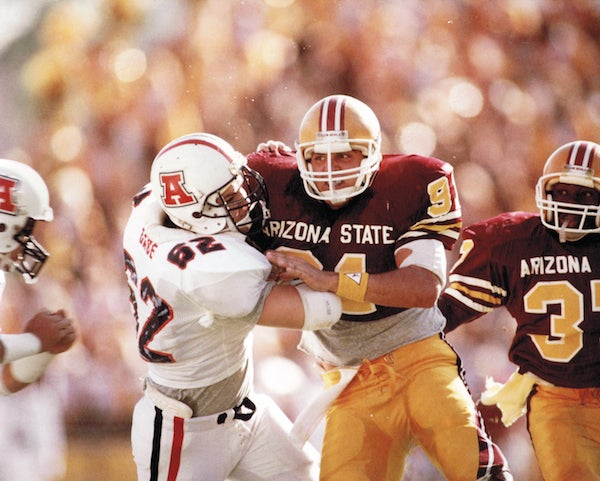 During the fall, original cadences and fight songs can be heard at stadiums from the ACC to the Pac-12, in support of collegiate football teams. At Arizona State, a loud and belted "Go Devils Go" that originated in 1980's, once again echoes between the iconic Tempe Buttes on game day.
Around thesundevils.com
Sun Devils sweep major honors with Phil Mickelson Golfer of the Century and Randy Lein Coach of the Century.
The Arizona State University water polo program has advanced to the NCAA Championships for the second time in program history, as announced by the NCAA Women's Water Polo Committee on Monday evening.
Sun Devil Hall of Famers Heather Farr, Wendy War, Grace Park and Danielle Ammaccapane were four of 12 members voted to the conference All-Century Team.
It is the mission of the Sun Devil Club to build a community of members charged with the responsibility and ability to shape the destiny of Sun Devil Athletics through their annual support and involvement.