Homepage
Donor of the Month
Gary Knudson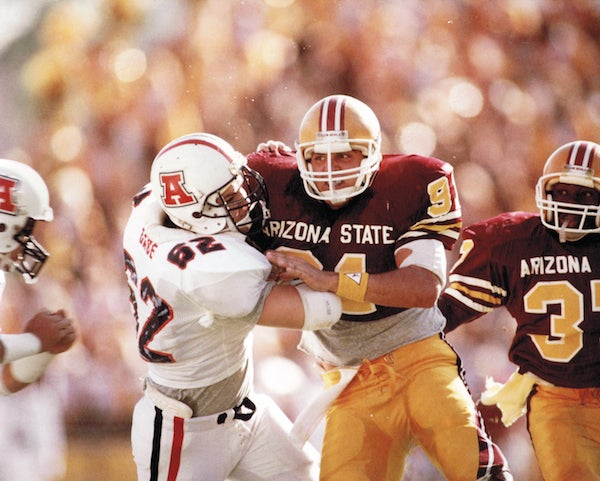 During the fall, original cadences and fight songs can be heard at stadiums from the ACC to the Pac-12, in support of collegiate football teams. At Arizona State, a loud and belted "Go Devils Go" that originated in 1980's, once again echoes between the iconic Tempe Buttes on game day.
Around thesundevils.com
While the men clinched the meet with three events to go – eventually winning 110-87 – the women battled back and forth before eventually sealing the deal with one event remaining for a 105-92 victory.
The Arizona State University softball team dominated for six innings on Saturday, but a six-run seventh inning by No. 15 UCLA broke up the upset bid in a 6-5 walk-off loss in Los Angeles.
Devils tally season-high 16 hits, Lingos puts in career effort
It is the mission of the Sun Devil Club to build a community of members charged with the responsibility and ability to shape the destiny of Sun Devil Athletics through their annual support and involvement.