Homepage
Donor of the Month
Gary Knudson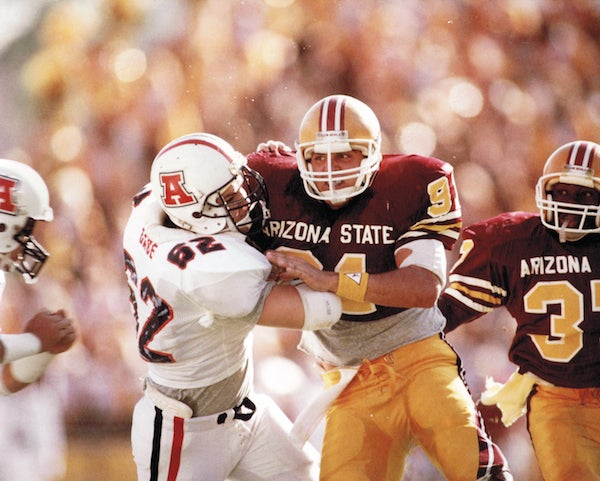 During the fall, original cadences and fight songs can be heard at stadiums from the ACC to the Pac-12, in support of collegiate football teams. At Arizona State, a loud and belted "Go Devils Go" that originated in 1980's, once again echoes between the iconic Tempe Buttes on game day.
Around thesundevils.com
SAN FRANCISCO—Arizona State beach volleyball's No. 1s duo of Bianca Arellano and Whitney Follette were named to the All-Pac-12 First Team, the Pac-12 Conference announced on Thursday.
The Sun Devil Athletics Caravan kicks off its 2016 tour taking a trip to "Sin City" for Sun Devil fans in Las Vegas, Nev., with appearances from Vice President for University Athletics Ray Anderson, head football coach Todd Graham, women's triathlon coach Cliff English...
The singles and doubles competition will be conducted May 25-30 at the Case Tennis Center in Tulsa, Oklahoma, following the conclusion of the team championship, which runs from May 19-24.
It is the mission of the Sun Devil Club to build a community of members charged with the responsibility and ability to shape the destiny of Sun Devil Athletics through their annual support and involvement.