Barry and Connie McNeill Baseball Scholarship Endowment
This scholarship endowment was established by Barry and Connie McNeill, based on their love of the game and passion for supporting the educational needs of the student-athletes.
This fund will assist a member of the Baseball program, with a minimum GPA of 2.5 and preferably a catcher, in covering costs for:
Tuition
Room and Board
Books
Please join the McNeill family in making an impact on the lives of Sun Devil Baseball student-athletes by donating to the Barry and Connie McNeill Baseball Scholarship Endowment today!
Recipients of the Barry and Connie McNeill Baseball Scholarship Endowment
| | |
| --- | --- |
| Scholarship Recipient Name | Academic Year(s) Received |
| Logan Paustian | Current |
Your gift to the Sun Devil Club using the link below will directly impact the Barry and Connie McNeill Baseball Scholarship Endowment! 
Thank you for your support!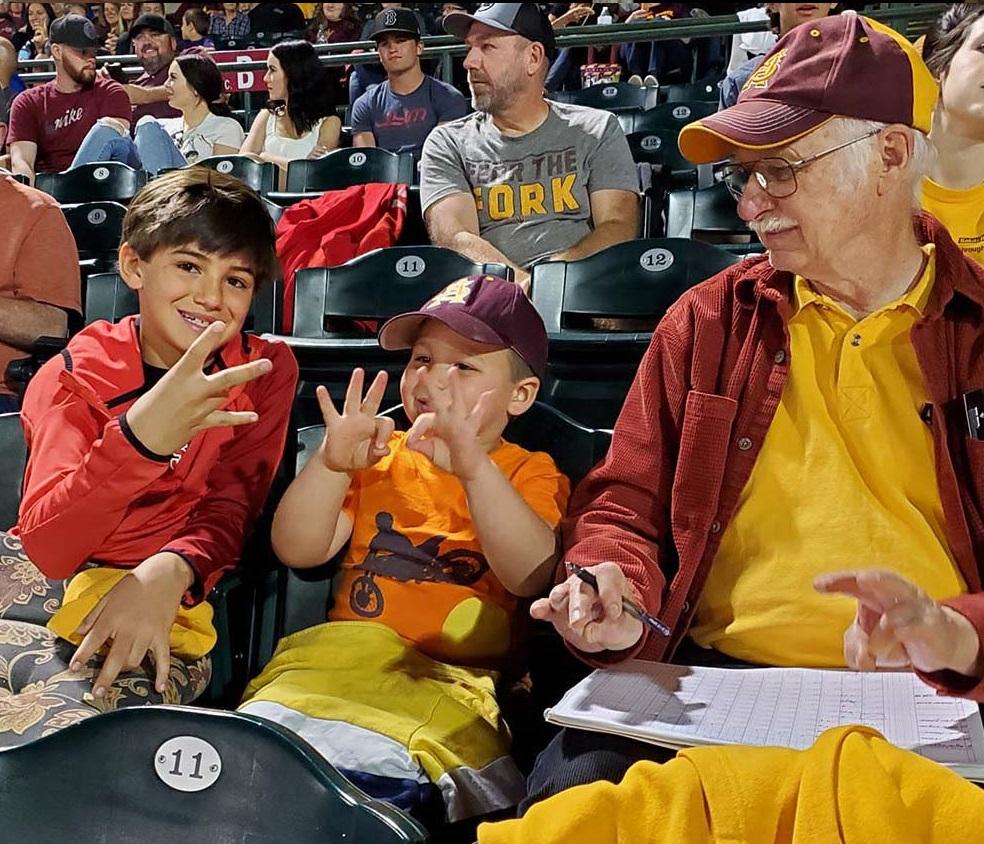 Barry and Connie came to ASU in 1976, when Barry joined the Engineering faculty and Connie joined the Computer Services Department (later called Information Technology and University Technology Office). In 1995, Connie got her Masters Degree from ASU. They have been ASU baseball season ticket holders for about 40 years, and have enjoyed attending games both at home and on the road.
Both Barry and Connie believe that education makes a huge difference in the lives of people, and that educated people are essential to creating and sustaining the kind of world we want to live in. They provide philanthropic support through donating to scholarships named after their fathers at schools where they made a difference.
Due to their significant ties to ASU, they wanted to create a scholarship with Sun Devil Athletics. Given all of the enjoyment they have had attending ASU baseball games, a baseball scholarship seemed like a natural fit. They have enjoyed the ASU Baseball program not only because of its success, but also because of its standards for the young men who participate in it. These standards include teamwork, a strong work ethic, good overall citizenship, and a commitment to academics.