So. Cal Donor Spotlight: Alan Wald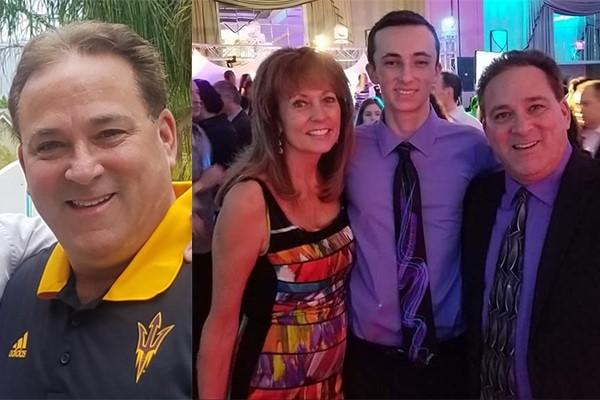 Alan Wald is a current Sun Devil Club member living in Anaheim. He is a 1983 graduate of the W. P. Carey School of Business and works as Vice President of Membership at IAPMO. We asked Alan a few questions about being a member of the Sun Devil Club:
 
What does it mean to you to be a Sun Devil and be a part of the Sun Devil Family? How does it help connect you with your community? Being a Sun Devil and being a part of the Sun Devil Family is a lifetime commitment. I am proud to represent a university that continues to grow and be leaders in all aspects. Most of my friends are those I met while being a student at ASU, as well as people that I've met since. Living only 350 miles away from Tempe, it provides me an opportunity to stay connected to the school on a regular basis and getting the chance to see things thru my son Kyle's perspective being a junior at ASU. Being involved with the Alumni Association has allowed me to interact with people in Southern California and sharing the Sun Devil pride and experience thru our Sun Devil Send Off for incoming Sun Devil students and their families.                      
 
Why do you think it is important to support collegiate athletics, and specifically Sun Devil Athletics? It's very important to support Sun Devil Athletics, as you want to encourage each athlete to be the best they can be. Donating time and money will help in providing the resources that will help them succeed. Successful sports programs give the university exposure to people from all over the world, and make students and athletes want to come to a school like ASU. Your facilities need to be top notch as well, and that takes money. Be involved and be part of the solution. Every bit helps.
 
Describe the most exciting game/meet/match you have attended. I've been fortunate to witness many exciting moments in Sun Devil history, such as the football team winning their only Rose Bowl against Michigan and the amazing undefeated run to the Rose Bowl with Jake Plummer, until the heartbreaking loss to Ohio State, but the most memorable Sun Devil moment for me personally was on March 7, 1981 when Arizona State's basketball team went to Corvallis and beat 26-0 #1 Oregon State 87-67 on the last day of the season. The team shot 17-22 in the 1st half and led by 20, as Byron Scott led the Sun Devils with 17 of his 25 points. Having been Sparky at this game, I unzipped my costume to reveal a bright orange t-shirt that had Oregon State #1 on the front. When I turned around, I had 26-1 on it with the 1 underlined. Needless to say, the crowd went wild and threw everything imaginable at me. The game was stopped, and Oregon State's Coach Ralph Miller grabbed a microphone and yelled at the fans to behave. Meanwhile I had three police officers escort me into the locker room as I started a near riot.
The Sun Devil Club would like to thank Alan for his continued support of Sun Devil Athletics. For more information on ways to get involved with the Sun Devil Club, please reach out to our Sun Devil Club So. Cal Regional Development Officer, Julie Miller.