Delivering an outstanding experience for Sun Devil student-athletes goes beyond scholarship funding and academic support.
The Sun Devil Club also funds capital projects to provide the best facilities and equipment for training and competition. State-of-the-art facilities are integral to Sun Devil Athletics and our student-athletes' ability to compete at the highest level while bringing greater recognition to the university.
Vital donations to the Sun Devil Club for capital campaigns are used to build, maintain and enhance the venues that host conference, national and international competitions featuring student-athletes.
Capital campaigns are currently being conducted for the reinvention of Sun Devil Stadium, Phoenix Municipal Stadium, and a new home for Sun Devil Golf at Papago Golf Course.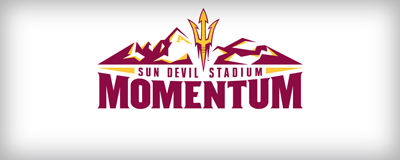 ASU is poised to establish Sun Devil Athletics as one of the most competitive programs in the Pac-12, the "Conference of Champions."
To take its already excellent program to a higher level, the university, its fans, and student-athletes will need the best facilities and a robust revenue stream to guarantee the resources necessary to advance our student-athletes on the field and in the classroom.
The renovation of Sun Devil Stadium is the first step in this march to excellence. This is an opportunity to strengthen our foundation and to be a part of building the premier athletic venue in the Pac-12.