Faces of Sun Devil Athletics Support – The Sun Devil Swimming Association (SDSA)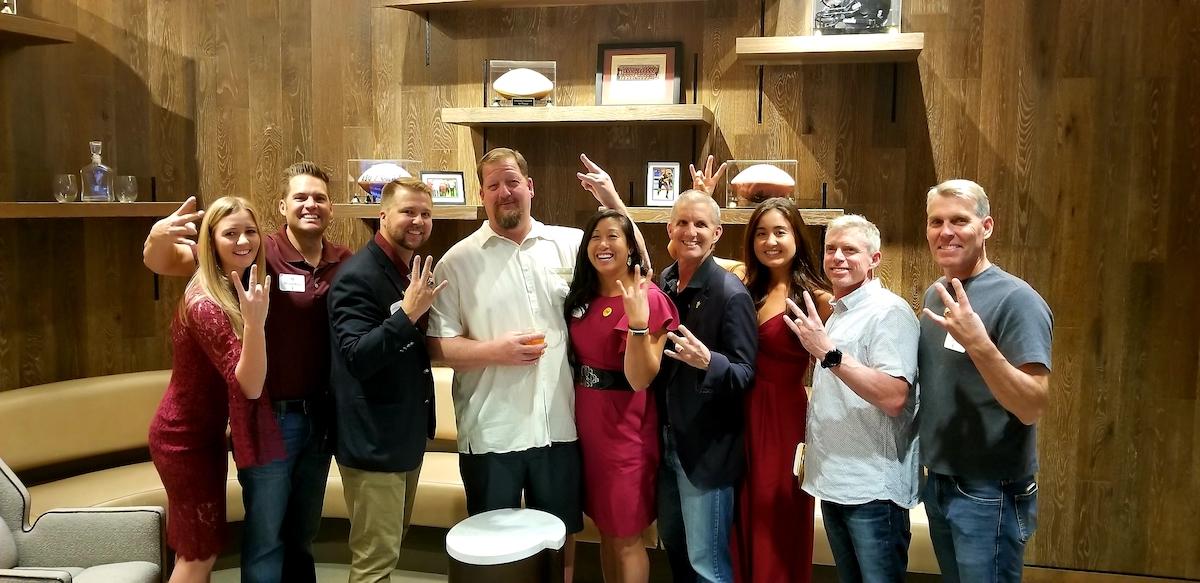 The Sun Devil Swimming Association (SDSA), a 501c3, was created in June 2008 to raise money for Sun Devil Men's and Women's Swimming & Diving, as well as for capital improvements to the Mona Plummer Aquatic Center. Through their diligent efforts and passion for Sun Devil Athletics, the SDSA has established the Ron Johnson Men's Swimming Endowment and the Mona Plummer Women's Swimming Endowment. We asked the SDSA executive board a few questions about the endowments and why they support Sun Devil Athletics.   
Why did SDSA create these endowments? 
The SDSA was originally organized to fund the operation of the Sun Devil Men's Swimming team when the team was cut in 2008. However, due to the leadership of Ray Anderson and his staff, we are now able to focus our fundraising efforts 100% to improving the student-athlete experience. We also share Sun Devil Athletics commitment to community outreach and work with ASU, USA Swimming, and many local swim clubs.
What is the vision for the SDSA endowments?
Our vision for the endowments is to provide scholarships for as many student-athletes within men's and women's swimming & diving.  We are also very focused and passionate about new construction and renovations in the aquatics facilities to serve current & future student-athletes at Mona Plummer Aquatics Center.
How do you raise money for the endowments?
The SDSA hosts two main fundraising events each year to serve the endowments. We host a golf tournament every in April (the next being Friday, April 3, 2020 at Papago Golf Course), and we host an annual Alumni Dinner + Reunion Weekend. We are excited for the next one coming up on November 8-9, 2019, celebrating the 40th Anniversary of Mona Plummer who garnered 8 National Championships and mentored 9 Olympians! We are deeply grateful for the support of alumni & their families.
How has the endowments benefited our student-athletes and Sun Devil Athletics? 
Our board understands by providing sustainable funding towards the sport programs scholarship endowments, this allows more funds to be spent on other needs Sun Devil Athletics would like to provide for the student-athletes including the continued focus on providing tutoring services, updated equipment, state of the art facilities, access to nutritional meal plans, as well as making summer school more available.
Why do you think it is important to support student-athletes and Sun Devil Athletics?
Our board believes in the product Sun Devil Athletics is putting on the competition field of play in all of their programs, including the pool. We also believe in the product of people they are mentoring, training and graduating into the workforce.