Faces of Sun Devil Athletics Support - Domenick and Jaime Montanile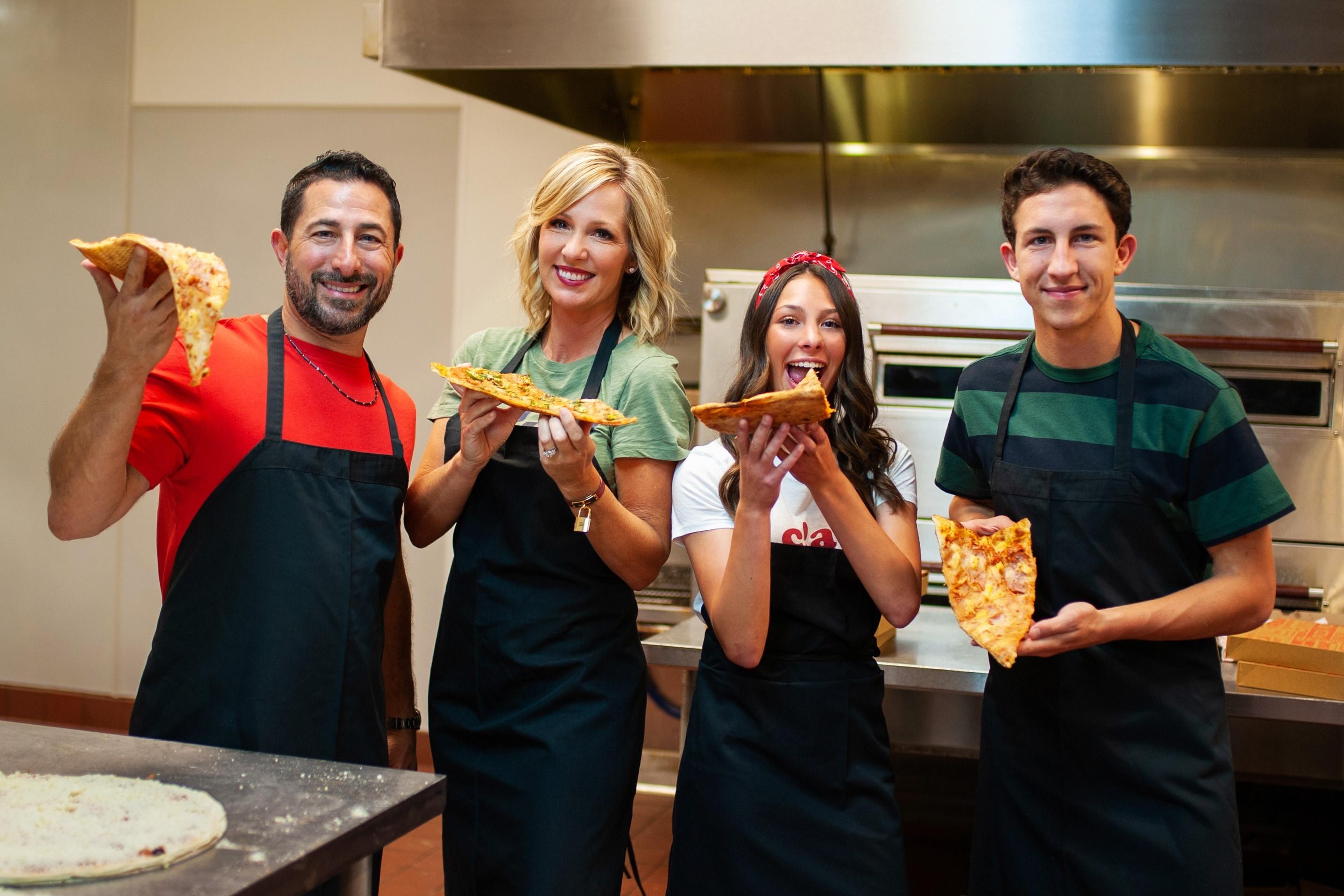 For the 650-plus young men and women competing in ASU's 26 NCAA varsity sports, Sun Devil Club support is the foundation for their collegiate experience, which is unlike any other in the nation.
As a part of our celebration of the best supporters in college athletics, we recognize Sun Devil Club members and season ticket holders whose support is not only creating this experience, but also changing the lives and shaping the futures of countless young men and women.
Domenick and Jaime Montanile are passionate Sun Devil fans with a deep connection to the university and community both as alums and owners of Venezia's New York Style Pizzeria. They currently live in Paradise Valley with their two children.
Thank you for being a part of the Sun Devil Club and investing in our student-athletes.
What does it mean to you to be a Sun Devil and be a part of the Sun Devil Family? How does it help connect you with your community?
My wife and I met when we attended ASU in the 90s, so our love for the Sun Devils and our connection with the University runs deep. We have many fond memories of not only life on campus, but in and around the city of Tempe. Although we no longer live in the city we still own and operate our first business there. 
Why do you think it is important to support student-athletes and Sun Devil Athletics?
I think it's important to support student-athletes and Sun Devil Athletics because of the attractiveness and revenue of the sports industry to a campus and its surrounding communities. A successful and well-supported program builds up the school's reputation and branding, therefore increasing enrollment and furthermore alumni and future donors. Student-athletes become some of the very best employees and successful business people. Selfishly, I'm hoping to snag some of them to run my companies. 
Why did you, and what motivated you (and your family), to create an endowment?
I feel blessed to be able to give back to the school that helped mold me into the businessman, husband and father I am today. I am a product of hard work, determination and a little luck. My family and I feel honored to help support any student athlete that exhibits these qualities.
What is your vision for your endowment?
To help deserving student athletes accomplish their dreams. 
What do you enjoy most about being a Sun Devil Club member?
As a new member, I have to say that the trip to Camp T with my son has been my highlight. I'm also looking forward to the ASU vs Michigan St. game coming up next month. All in all I guess it's the camaraderie and shared enthusiasm for my Sun Devils that I'm going to enjoy the most. 
Describe the most exciting game/meet/match you have attended?
Although I was stuck working at my college job at the time, I watched the 1996 ASU vs. Nebraska game on TV. My future wife however, was in the student section cheering on the Sun Devils to their 19-0 victory and might have even rushed the field after the game. It was an amazing time to be on campus during such an epic football season. 
If you could have dinner with any Sun Devil student-athlete/coach/staff member from the past, present or future, who would it be and why?
It would have to be Bobby Hurley. I grew up watching him at Duke and was always fascinated by his passion for basketball. I'm very impressed at how quickly he is turning the men's basketball program around and I see a Final 4 appearance on the horizon. You can quote me on that!