Sun Devil Swim & Dive Alumni Weekend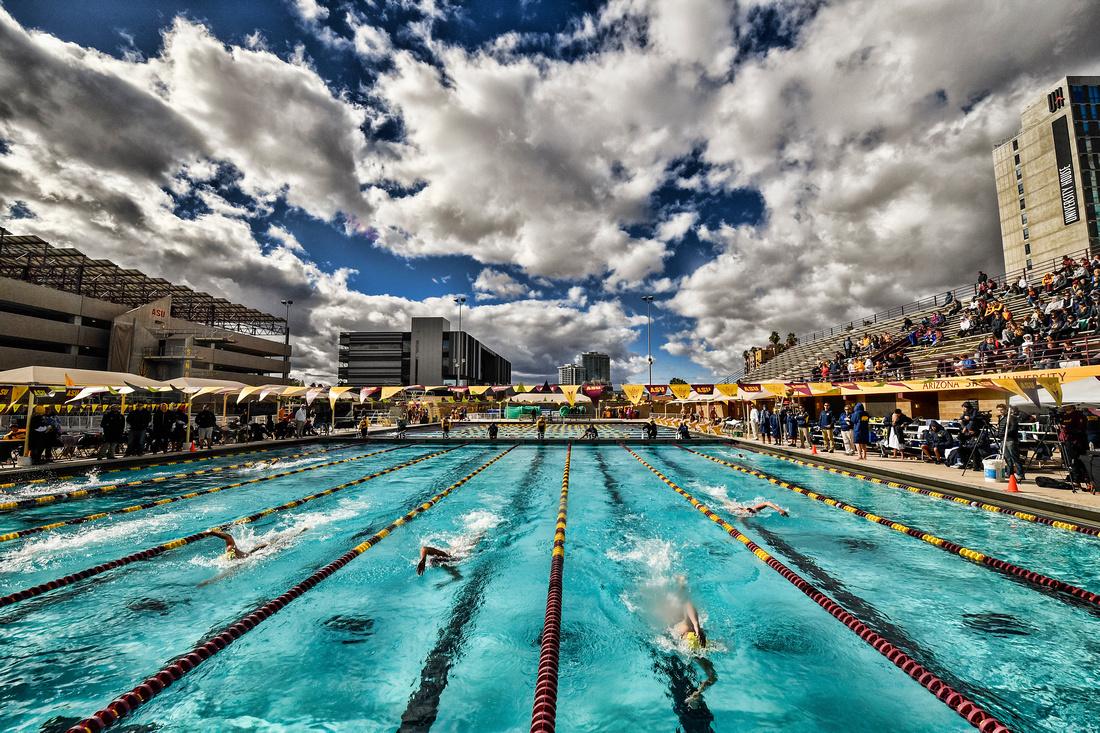 A fun-filled weekend to learn about all the great things happening with our Sun Devil Swimming and Diving teams, facility remodel, and efforts to endow scholarships for our student-athletes. 
Click here for more information and to register!  
Friday, Oct. 27
4 p.m. – ASU vs. Utah swim meet at Mona Plummer Aquatic Center
7-9 p.m. – Sun Devil Swim Association 10th Anniversary Decades Dinner at Sun Devil Stadium (Coach's Club Suite – check-in at 6:30 p.m.) – check out sponsorship information and tickets

Saturday, Oct. 28
11 a.m. – ASU vs. FSU swim meet at Mona Plummer Aquatic Center
1 p.m. – Alumni Meet immediately following ASU vs. FSU swim meet
TBD – Alumni Tailgate Party – sponsored by the Sun Devil Swim Association – tailgate will start three hours before game time and will be located in front of the ticket office on the south end of Sun Devil Stadium
TBD – Sun Devil Football vs. USC 

Email Emerson Ward at emersonward@coreconstruction.com for information and to register for Saturday's events.