I can't tell you how excited and honored I am to be part of our reinstated men's tennis program here at Arizona State. I am incredibly humbled to have this opportunity and look forward to building a team both on and off the court that will make our fans, university, and alumni proud.
This is a huge moment for Arizona State and for collegiate tennis as a whole. It is the first time a Power Five school has reinstated men's tennis and we hope that it won't be the last. That being said, we aren't ready to settle with just simply reinstating the program; we hope to build a storied program that will compete for championships and also be a unifying piece of the community.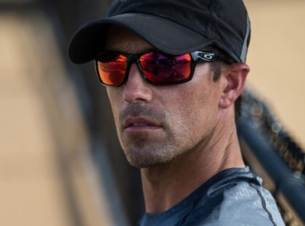 We want to build something that will allow the players, coaching staff, administration, and fans to feel a part of something special. Playing in the Pac-12, the top conference in the nation for tennis, and playing a powerful non-conference schedule, will only help to fast track that effort and give our fans every opportunity to experience what the elite level of NCAA Tennis is all about.
Again, I can't emphasize enough how excited I am to have this opportunity and I am ready to hit the ground running.  I hope to meet all of you as well, not just in passing or through digital mediums. I want to get to know all of our community supporters in person and will certainly make the time to get out there and do so over the coming year as we prepare for our grand return to the courts in 2017-18.
Thank you for welcoming me to the Sun Devil Family! Go Devils!
-Matt Hill, Head Coach Men's Tennis​