Sun Devil Football Play Action Pledge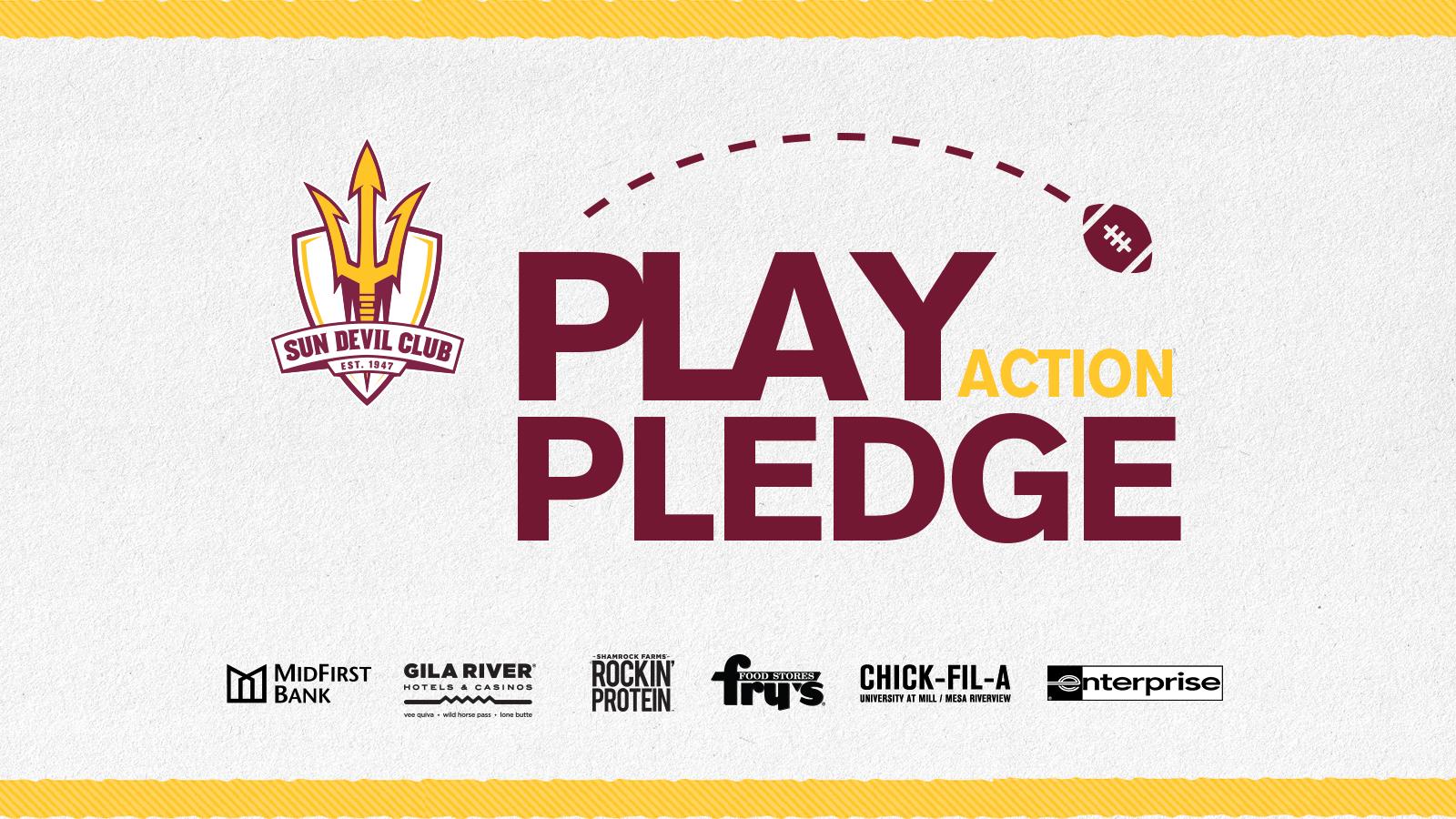 The Sun Devil Football Play Action Pledge is an exciting way for you to watch, cheer, and impact Sun Devil Student-Athletes. All you have to do to participate in the Play Action Pledge program is simply designate a dollar amount to pledge per category for the upcoming Sun Devil Football season.
The categories include:
Touchdowns- Presented by Gila River Hotels & Casinos
Field Goals- Presented by Fulton Homes
Sacks- Presented by Sprouts Farmers Market
Defensive Turnovers (Interceptions & Fumble Recoveries)- Presented by Enterprise Rent-a-Car
Wins- Presented by MidFirst Bank
Territorial Cup Victory
Example- Using a pledge of $25 per touchdown and 10 touchdowns are scored during the season. At the completion of the season you will receive a pledge fulfillment reminder with the following breakdown, $25 per touchdown x 10 touchdowns scored = $250 gift.
To join Sun Devil Nation and make your pledge today, please fill out the form using the link below to designate your pledge per item. At the completion of the season, you will receive a full breakdown of your committed pledge payment based on your selection, along with a link to fulfill your payment.  All gifts are fully tax deductible and will support Sun Devil scholarships.

If you have any questions about the Sun Devil Football Play Action Pledge, please contact us at SunDevilClub@asu.edu or by phone at 480-727-7700. All phone calls and voicemails are monitored and returned within 24 hours.