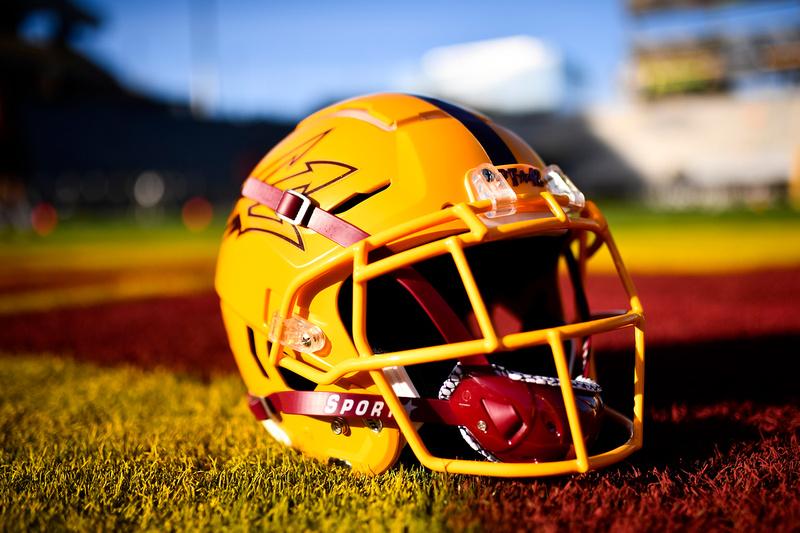 The Royal Family Scholarship was created by Rob and Darcy Royal to ensure the long term success of Sun Devil Football, while leaving a lasting legacy on the program through the family name.
This fund will assist Sun Devil Football student-athletes in covering costs for:
Tuition
Room and board
Books 
Please join the Royal family in making an impact on the lives of Sun Devil Football student-athletes by donating to the Royal Family Scholarship today!
Your gift to the Sun Devil Club using the link below will directly impact the Royal Family Scholarship! 
Thank you for your support!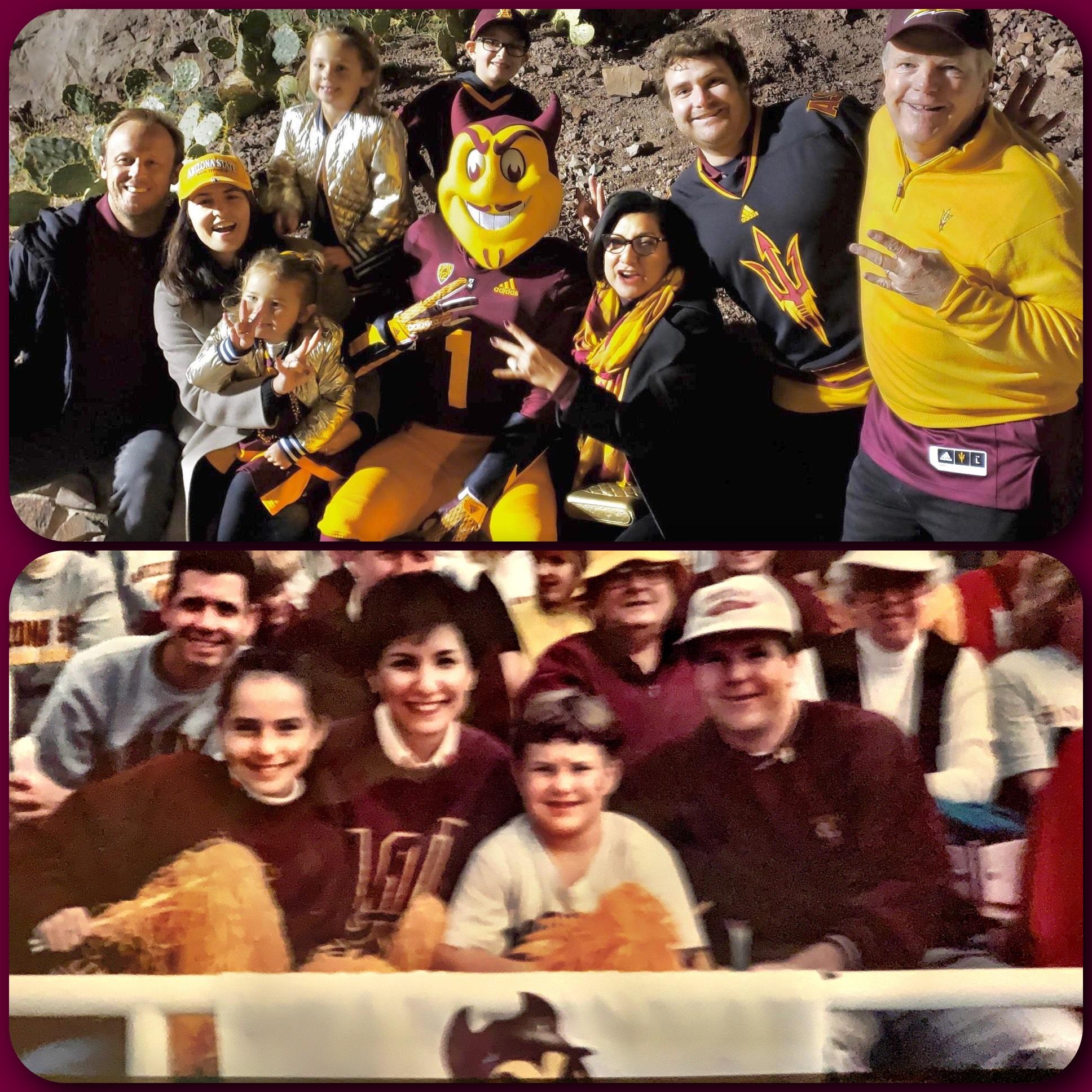 Rob '79 and Darcy '78 have been avid ASU football fans since their college days. Philanthropy is incredbily important to their family as they are grateful for their successes, which they feel is in part due to receiving their undergraduate degrees from ASU's WP Carey Business school. On top of being passionate philanthropic supporters, both of them have been very active members of the ASU community following their times as students.
Rob is 2010-13 past President of WP Carey Economic Club
Darcy is on the SDA-SDC Board, ASU Women in Philanthropy member
Both are Lifetime Gold alumni members & former ASU student parents
Over the years, Rob and Darcy have countless memories through Sun Devil Athletics. They have shared some of the most impactful moments that resonate so strongly with them.
Joining the PAC 10
12-0 Season their sophomore years
Attending early Fiesta Bowls including being on the 50 yard line seats when we Beat Nebraska
The Wonderful Win we experienced at the 1987 Rose Bowl.
Raising their kids going to every game at home, some notable travel games, and many of the bowls over the years
The 1997 Rose Bowl in which their young family was briefly spotlighted by CBS on National TV!

The Royals have raised a family of Sun Devils. Their friends grew to be Sun Devil fans too as the Royals included them in numerous tailgates & games over the years.

They raised two athletes who both competed very successfully in college. This allowed them to gain such a strong understanding of the college athlete life!

When they realized that they could make a long term impact they knew they wanted to help make a difference in the life of a Sun Devil student-athletes too!

They Royals truly embody the mantra of being a SUN DEVIL FOR LIFE!