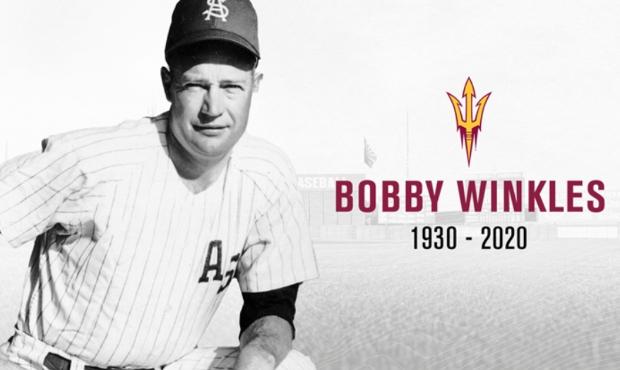 This fund honors the legendary baseball Coach Bobby Winkles and his wife, Ellie. Bobby Winkles was ASU's first varsity baseball coach and maintained an impressive 524-173 record during his 13 years of coaching for the Sun Devils. A three-time NCAA Coach of the Year, Winkles took the ASU program from scratch and built it into one of the premier powerhouses in all of college baseball. Only six years into the program's history, Winkles led his 1964 Sun Devil squad into Omaha and ended up placing sixth. Only one year later the Sun Devils reached the pinnacle of college baseball, finishing with a 41-11 record and the school's first National Championship. Winkles led ASU back to the College World Series and reigned as NCAA Champions in 1967 and 1969. In all Winkles won three national championships over the span of five years. 
This fund will assist in covering scholarship costs for the ASU Baseball program. These costs include:
Tuition
Room and Board
Books
Please join the Winkles family in making an impact on the lives of Sun Devil Baseball student-athletes by donating to the Bobby and Ellie Winkles ASU Baseball Scholarship Endowment today!
Your gift to the Sun Devil Club using the link below will directly impact the Bobby and Ellie Winkles ASU Baseball Scholarship Endowment! 
Thank you for your support!