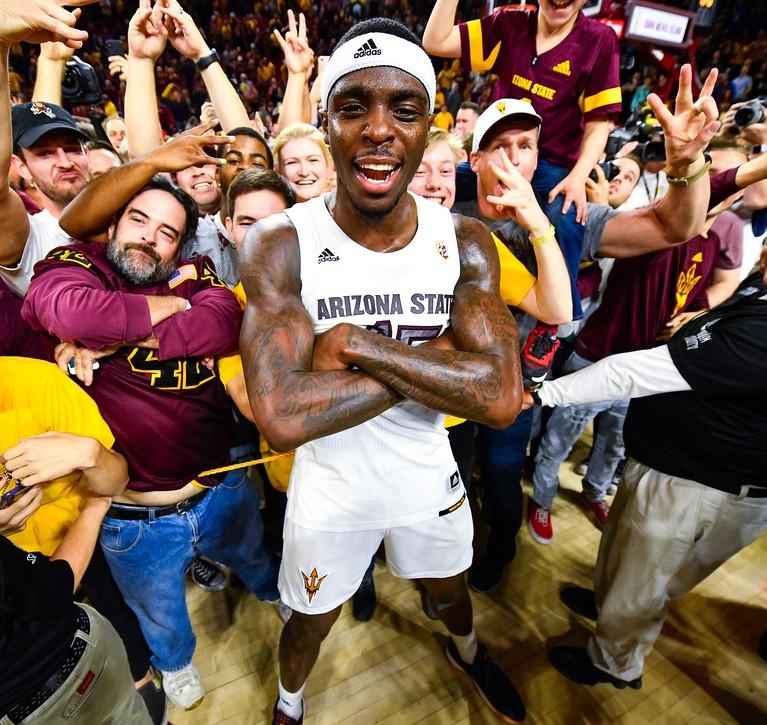 The Valley of the Sun Youth Enrichment Fund was created in 2019 to provide tickets to Sun Devil Athletics sporting events for underprivileged youth throughout the Phoenix Valley.
This fund was established by Mark Goldberg and his family, and Zylan Cheatham, in association with the Goldberg Family Foundation's mission and in recognition of Zylan's impact on the Sun Devil Men's Basketball program, Sun Devil Athletics, Arizona State University, and the Phoenix Valley.
The Goldberg Family Foundation is dedicated to promoting positive change in peoples' lives and helping build and enhance the communities in which they live.
Inspired by Zylan Cheatham, created for the community
Zylan, who grew up in South Phoenix, is a true Hometown Hero in every sense of the phrase and is a testament to the power of the intersection between sports and community. 
The Valley of the Sun Youth Enrichment Fund serves to enhance this powerful crossroads between community and sport.
Your gift to the Sun Devil Club using the link below will directly impact the Valley of the Sun Youth Enrichment Fund! Thank you for your support!