So. Cal Devils Raise Funds, Awareness For Sun Devil Athletics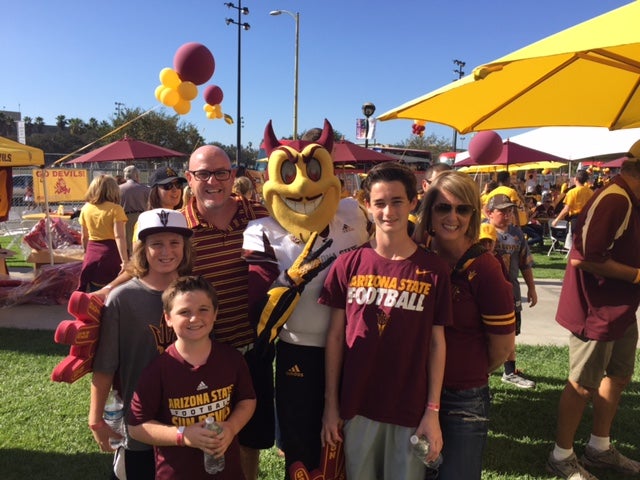 Every May, the So. Cal Devils, a community support group for Sun Devil Athletics, host the So. Cal Devils Golf Classic aimed at raising funds for Arizona State's athletics programs.
The annual event is spearheaded by David Berkson, Mark Looft and Mike Props, who aim to enhance the experience each year by reaching out to Southern California businesses to help sponsor the event.
"Last year was our most successful," Berkson said. "We raised tens of thousands of dollars and had almost 140 Arizona State alumni attend."
The golf outing began 10 years ago and, after coming back from a short hiatus, the tournament has seen great success over the past three years.
"Ever since I graduated I wanted to help and give back in any way that I could," Berkson said. "I wanted to find a way to contribute and take each of ASU's 26 varsity sports to the next level."
The 2016 So. Cal Devils Golf Classic was hosted by the Monarch Beach Golf Club in Dana Point, Calif., and saw football and men's basketball head coaches Todd Graham and Bobby Hurley, respectively, and Vice President for University Athletics Ray Anderson as guests, among others. Event sponsors were also invited to an exclusive Friday night dinner, which included a meal, silent auction and chance to hear from Coach Graham and his staff.
"The golf classic continues to be something that everyone looks forward to putting on and participating in," Berkson said. "We have great support from the Sun Devil Athletics staff to make the event bigger and better each year. We want to get more people involved to promote Sun Devil Athletics and let them know that they can support the program by being involved in this event."
The weekend welcomes Arizona State alumni, letterwinners and friends to participate.
"It's a great way to get together, rekindle old friendships, and network in a nice and relaxing environment while supporting the school," Berkson said.
And Berkson and the rest of the So. Cal Devils aren't wasting any time preparing for next year. The 2017 event is set for on Friday, May 19 at the Monarch Beach Golf Club, so clear your schedules, invite your friends, and give back to a great cause while having a great time.