Suiting Up Sun Devil Football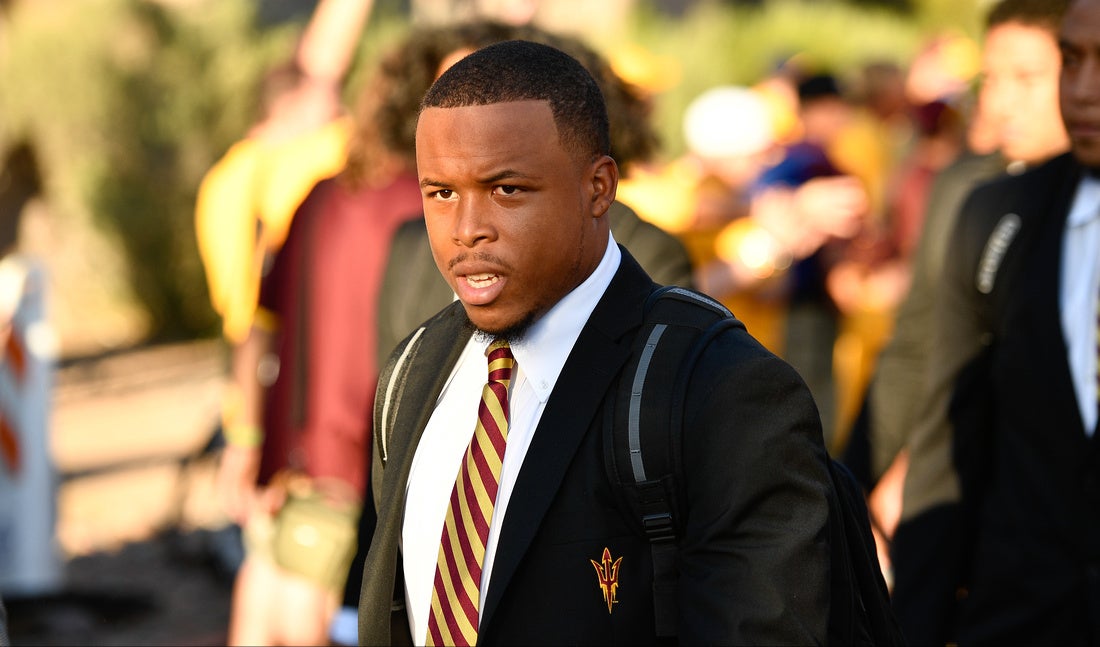 By Gabby Munoz, SDA Communications
Fans from around the valley show their support for the Sun Devil football team by sporting their maroon and gold on game days. And while the fans proudly showcase their fandom with their attire, the players do as well.
Trevor Koskovich, a 2002 graduate of Arizona State University, was approached by Tim Cassidy, a Senior Associate Athletic Director at ASU, about four years ago with an idea from Coach Graham to provide the football program with game day shirts, ties, and coats.
"It provided a professional look on game days," Koskovich said. "I agreed with the message to make the program look more professional. It aligned with my own intentions, and I saw the value of donating the game days coats as a very professional prospective."
While the game day coat is one of many details in the success of a program, Koskovich believes that the positive impact the attire sets forth translates into season results. And the student-athletes agree.
"We are very fortunate and thankful to have the game day jackets donated to us," junior quarterback Manny Wilkins said. "As soon as you put them on it gets you in the mode to go out there and go to war with your brothers. We look at this as a job, and people remember you for the way you look."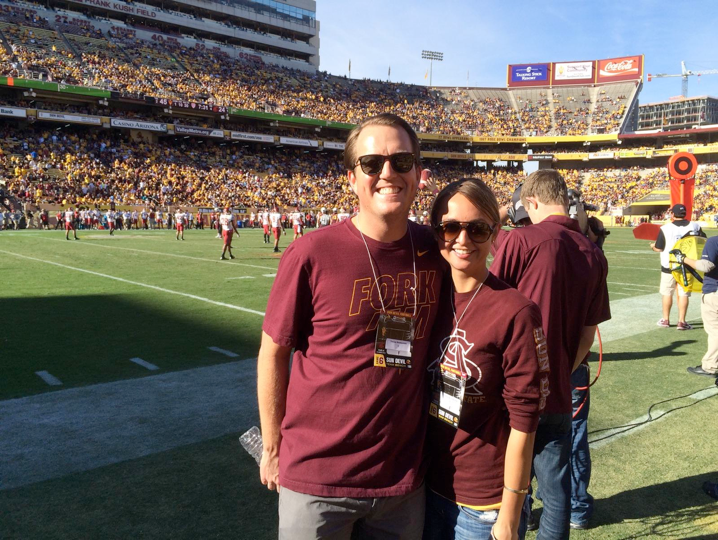 Senior defensive back De'Chavon "Gump" Hayes explains the significance of the game day coats relating to his time at Lackawanna Junior College.
"It affects your attitude a lot," Hayes said. "Coming from JUCO things like that are appreciated in the long run and allows you to look at life differently. We are able to look like we are one team. Unified as one."
However, the lasting impact on each student-athlete goes beyond the field they compete on every fall, which was the original intent of the donation. The coats translate to the conduct and behavior that the student-athlete leaves on the field and begins to set professional examples within their own community.
"This is an exciting time in the football program," Koskovich said. "Ray Anderson is doing a fantastic job, and I am happy to see where the University has gone, on both an athletic and academic perspective. I am happy to be involved and happy to be a part of a positive thing."