An Unrivaled Opportunity To Make An Impact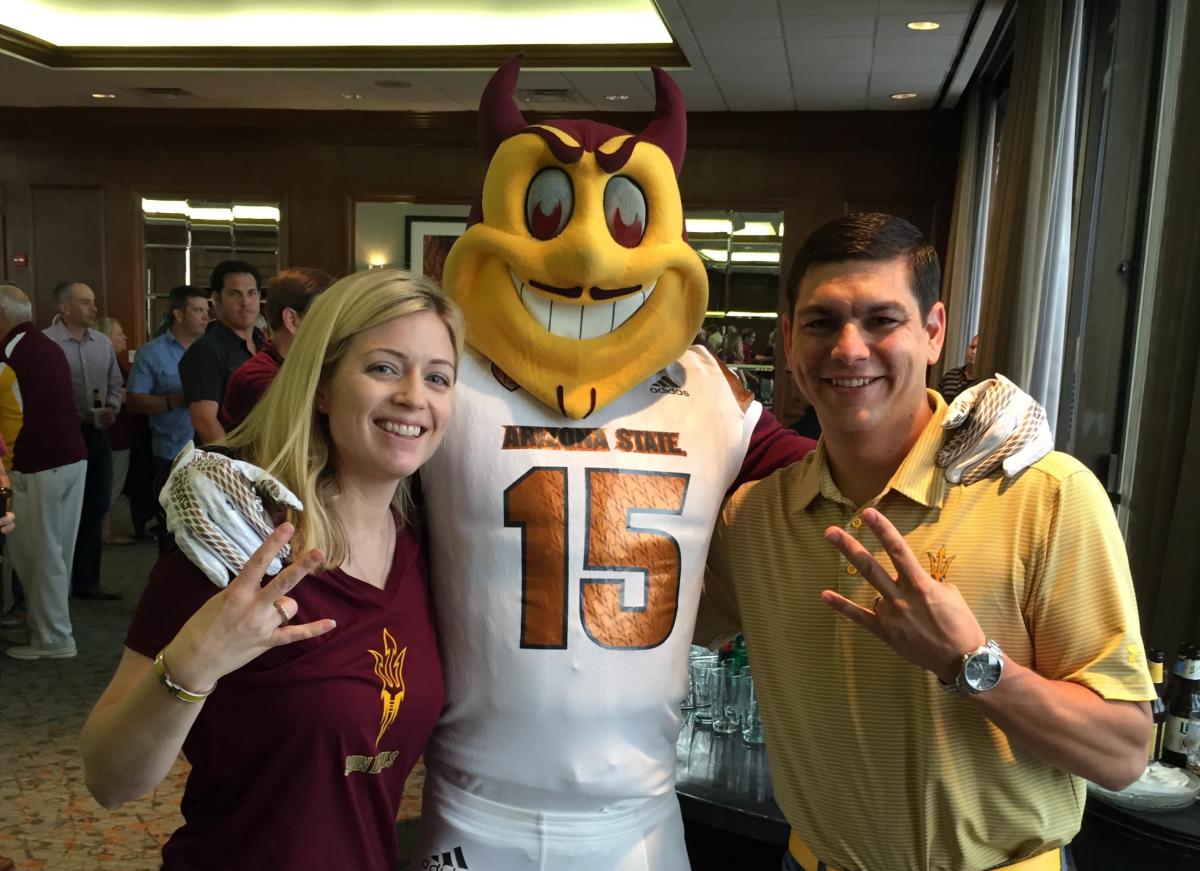 Linguistics, family and human development, kinesiology, biological sciences with a focus on genetics, cell and development, psychology, early childhood and early childhood special education, business communications, broadcast journalism.
Wings of Gold, a volunteer-driven group within the Sun Devil Club, holds an annual event each spring to bring its members together with the student-athletes and coaches that make up all 14 Sun Devil women's athletics programs. All the female student-athletes in attendance stood up and introduced themselves, gave a quick blurb on their backgrounds, and told the Wings of Gold group their majors.
"It was just this amazing collection and array of women with varied and diverse backgrounds," Lauren Stine, the chair of Wings of Gold, said. "There were those who were heavily involved in the community and campus, others were a part of Barrett, The Honors College, some had completed numerous internships already. The ability to carry that kind of course load and rigor, and also be able to commit themselves to the demands of being a collegiate student-athlete, was very impressive."
Lauren, a two-time graduate of Arizona State University who earned a pair of undergraduate degrees and her J.D. from the Sandra Day O'Connor College of Law, has been involved with the Sun Devil Club for almost a decade. She says the opportunity for the members of the community to get together and meet the student-athletes they are supporting is what drives her philanthropic and volunteer efforts.
"You can see that what you are doing is having a real, tangible and meaningful impact on female student-athletes," Lauren says.
As a student, Lauren's connection to ASU had always been as an educational institution. However, once she traded in books for business cards and began to transition into the professional stage of her life, her association with the university also shifted.
"I've always been passionate about athletics, specifically women's athletics, and I thought the Wings of Gold program was really a great opportunity to take on a different role with a place I already had a deep connection with," Lauren said.
The female student-athletes at ASU are really extraordinary, mentally and athletically, and the idea of participating in Wings of Gold and the women's leadership team to help foster and grow their success as a female student-athlete.
The added emphasis and resources Sun Devil Athletics administrators and Sun Devil Club members have put on women's athletics programs at ASU, the success of female athletes at the 2016 Summer Olympics in Rio de Janeiro and the growth of female youth sports across the country all help to affirm Lauren is helping spearhead widespread changes across the athletics landscape.
And when it comes to supporting ASU's women's programs and helping student-athletes excel in competition, in the classroom, and around the community, Lauren has a clear set of goals.
"We're responsible for providing funding for them to continue to grow and compete athletically and academically, raising awareness of their talents and accomplishments, both within the ASU community and beyond, and fostering their personal growth."