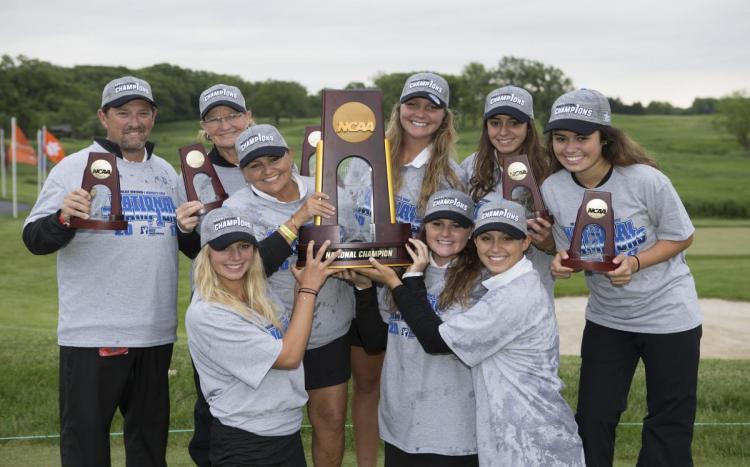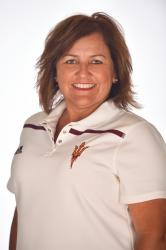 Arizona State is a name synonymous with dominance in collegiate women's golf and holds the record for most national championships (8) and most championship appearances (24). The winningest women's golf program in the nation, Arizona State became the first women's collegiate golf team to ever win six championships in a decade with the 1998 in (1990, '93, '94, '95, '97, '98) and the first team to capture three national titles in a row (1993, '94, '95) under Hall of Fame head coach Linda Vollstedt.
In 2015, longtime associate head coach Missy Farr-Kaye was named the newest head coach of the perennially successful program. After leading the Sun Devils to a national title in 2017, Farr-Kaye has now won an NCAA championship as a student-athlete (1990), an assistant coach (2009), and a head coach (2017) at Arizona State. Now leading her alma mater, the 2017 WGCA/Golfweek National Coach of the Year looks to create the lofty standards set by Vollstedt, her coach and mentor.
Prior to being named head coach, Farr-Kaye served as an assistant and associate head coach for 13 years. In the past 15 years since Farr-Kaye joined the program as a coach, the Sun Devils have accomplished the following:
NCAA Team Championship in 2009 and 2017
Two Pac-10 Titles
NCAA Individual Champion in 2008 (Azahara Munoz) and 2017 (Monica Vaughn)
30 Tournament Team Titles
16 Golfers named to a total of 20 All-American teams
45 All-Conference honorees, including 24 First Teamers
Four Pac-12 Golfers of the Year
44 WGCA/NGCA Academic All-Americans
Three NGCA/WGCA Freshmen of the Year

Join the 25 Club
The 25 Club is the building block of Sun Devil Women's Golf, made up of individuals who have committed to a philanthropic gift of $2,500 directly to the women's golf program on an annual basis. This group will be invited to several events throughout the year: practice with the team at The Bird, team mixers, etc., allowing each member to build a personal connection with the players and coaches.
Your gift to the Sun Devil Club using the link below will directly impact Sun Devil Women's Golf! 
Thank you for your support! 
Endowments established in support of Sun Devil Women's Golf