Wings of Gold

 Thank you to those who attended the 2023 Sun Devil Wings of Gold Celebration presented by Valley Toyota Dealers on March 29, 2023! We also want to give a special thanks to all of our partners for sponsoring the event!
To read more about this outstanding annual celebration of women's athletics at ASU, click here: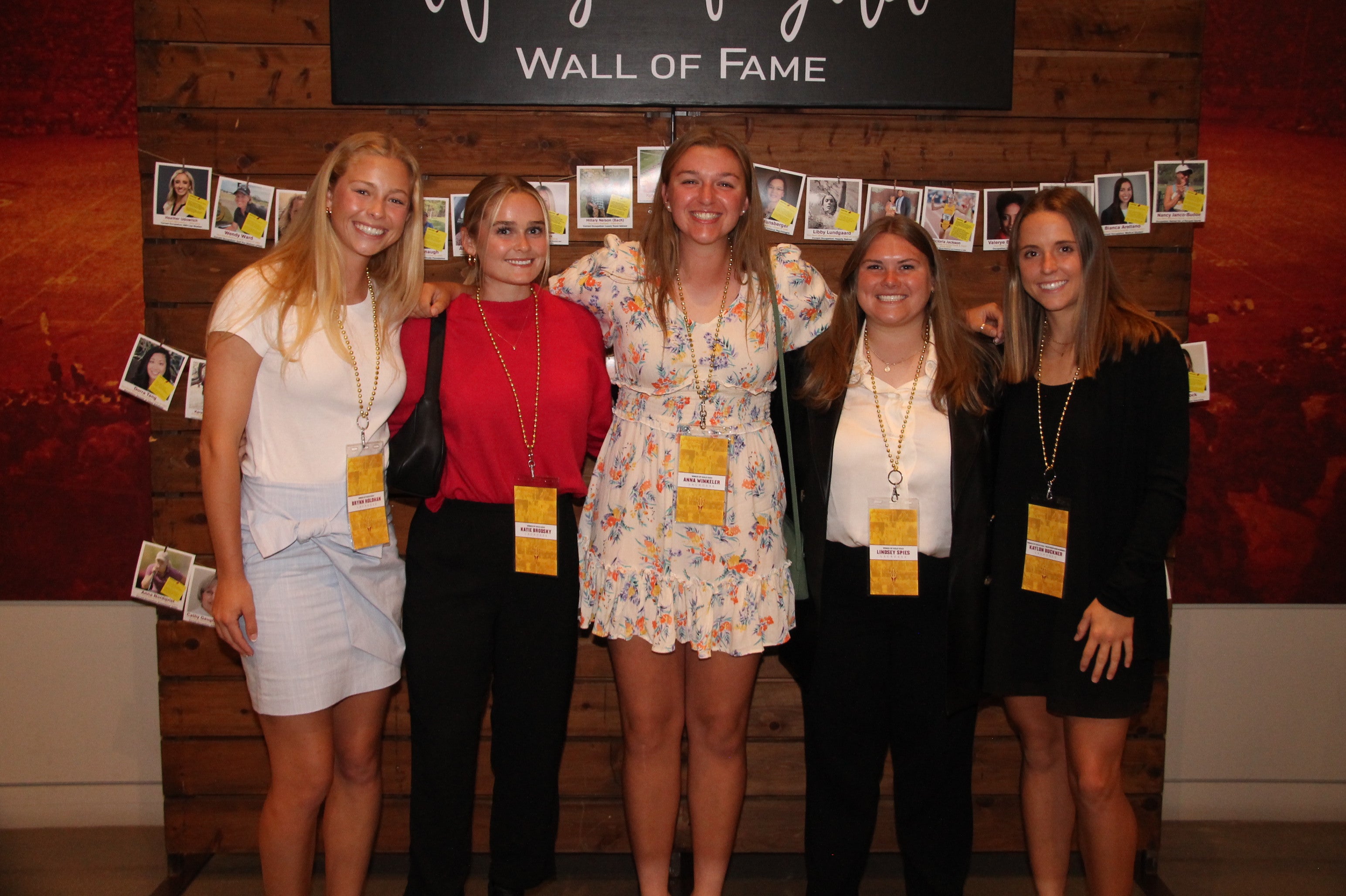 See more about the Wings of Gold Wall of Fame by clicking here.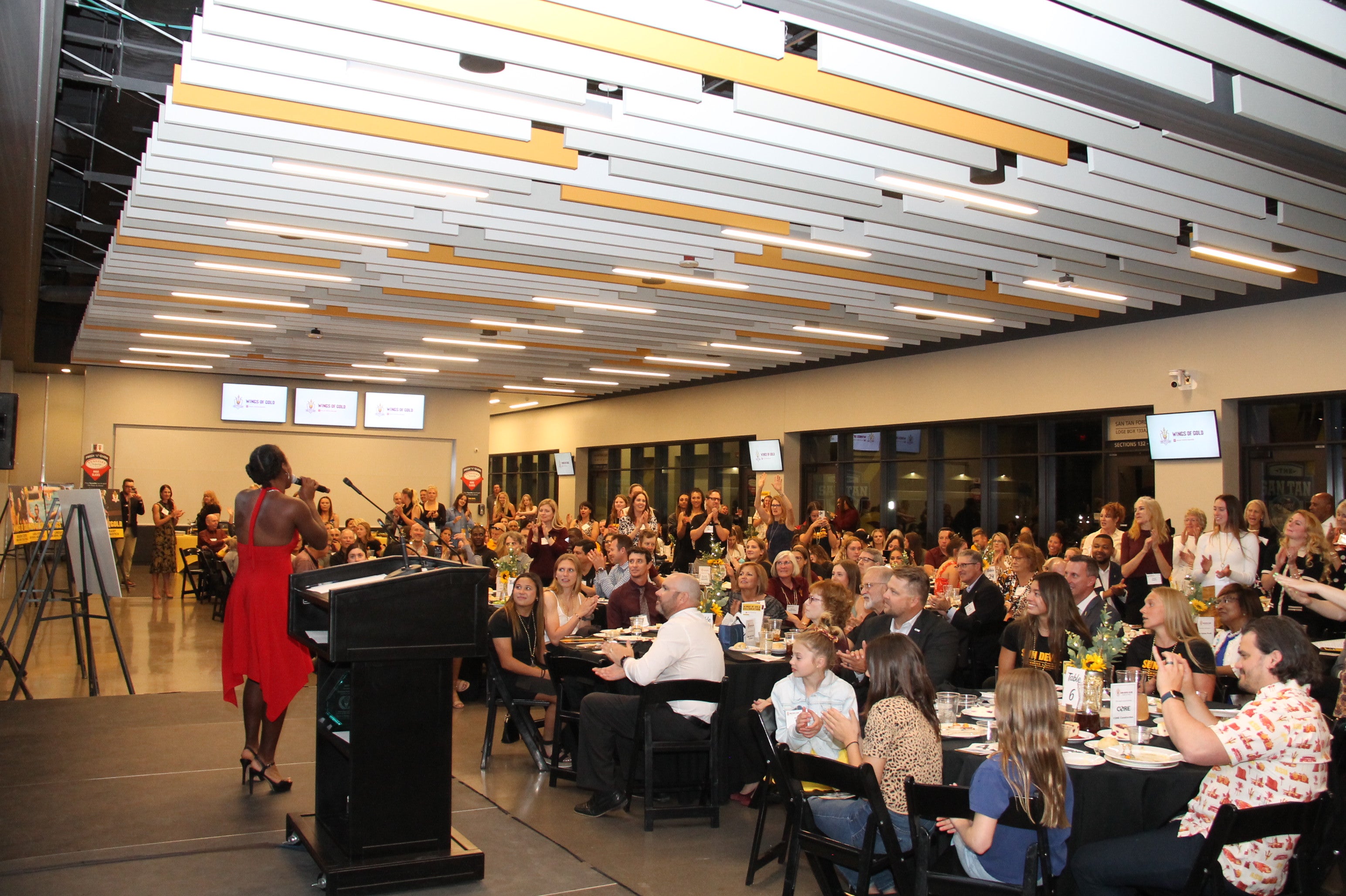 For more on the history of women's athletics at ASU, check out our dedicated landing page for all things Title IX!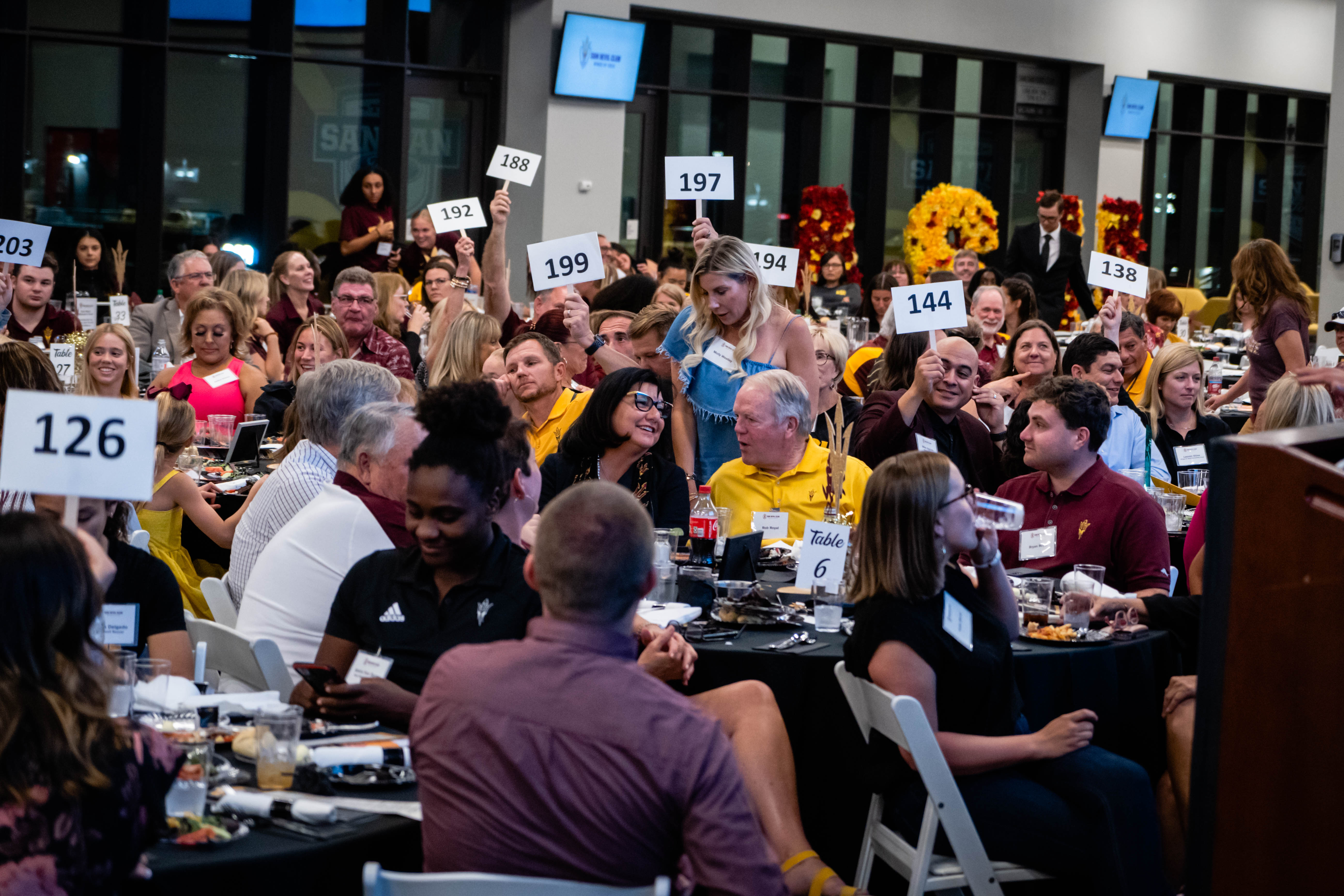 Wings of Gold acts as an annual fund raiser for the 14 women's athletic programs at Arizona State University. The unrestricted dollars raised through the Wings of Gold fund are evenly distributed between the 14 programs and will be used for recruiting, academic, and other essential needs necessary to compete at the highest level.
By donating to the Wings of Gold fund you help foster the academic and athletic success of our extraordinary female student-athletes. You give them Wings of Gold! You can make a strong statement in the community by supporting these future leaders.
Our annual Wings of Gold Celebration includes dinner and a chance to mingle with your favorite female student-athletes and coaches of our women's programs. You won't want to miss the presentation of the prestigious Heather Farr award, presentation of the Linda Vollstedt Coach of the Year award and lots of silent and live auction items filled with exclusive experiences and team swag!
Heather Farr Award 
In 1994 the Heather Farr Award was established to recognize the female student-athlete who best combines academics, athletics, sportsmanship, and a commitment to the community while maintaining a minimum 3.0 GPA. The Heather Farr Award was named in honor of one of the most successful female student-athletes in school history who died in November 1993 after a long, valiant fight against breast cancer.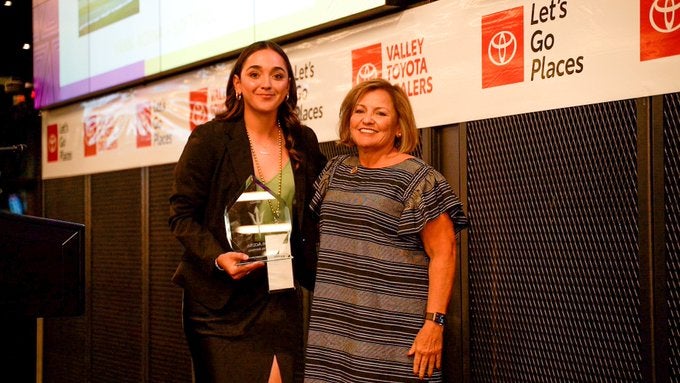 Linda Vollstedt Coach of the Year Award  
The Linda Vollstedt Coach of the Year Award is bestowed upon the Sun Devil women's coach who most exhibits the four pillars of the Sun Devil Way: integrity, championship performance, graduation and tradition. This coach combines these pillars and embodies the legacy left by Linda Vollstedt who achieved ultimate excellence through competition, classroom, mentorship and community.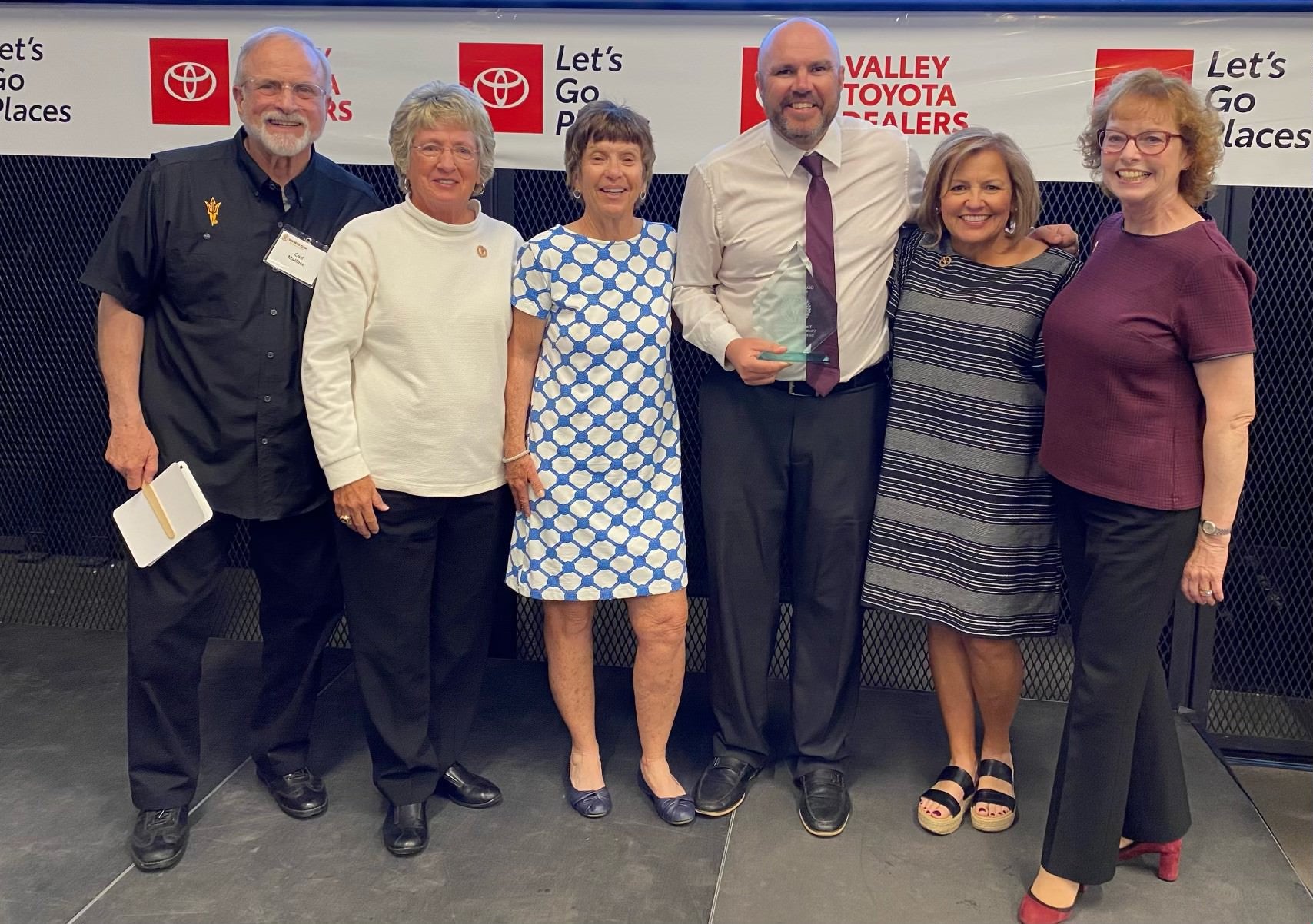 Former student-athlete? Make sure you're signed up to Athlete Network! It's free to join and is exclusively available to former letterwinners. Use the button below to register today:
None of this would be possible without your support, so please consider making a philanthropic gift today!