Email: Danny.Bellissimo@asufoundation.org     Phone: 480.965.2698 (o)
Danny Bellissimo was named Associate Director, Major Gifts on Aug. 18, 2022 after joining the Sun Devil Club as a Development Officer on Nov. 4, 2019. He transitioned to the team from Estate & Gift Planning, also under ASU Foundation, where he spent the previous 10 months, raising over $1.3 million during that time.
Prior to working at EGP, Bellissimo held various roles throughout ASU Foundation following his graduation from Arizona State University in 2015. He began his career as a Program Manager in Annual Giving before being elevated to Assistant Director, Outreach Operations where he oversaw the call center. While attending ASU, he was a student employee with the Foundation as an intern and with Athletics as a compliance student aide.
A native of Eugene, Ore., Bellissimo graduated from the W.P. Carey School of Business with a degree in Public Service and Public Policy. He was also a 4-year member of the club Ultimate Frisbee team.
He lives in Chandler with his wife Cara and their Pitbull, Penelope. Outside of work, he enjoys spending times with friends and family, attending sporting events & concerts, travelling with his wife and dog and competing in just about any activity.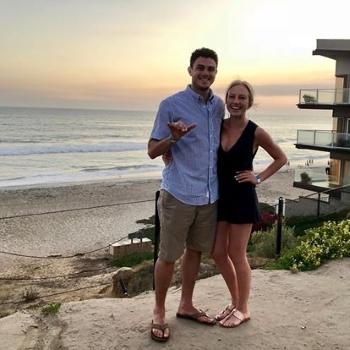 ​