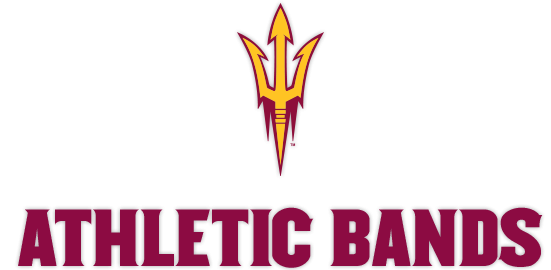 The Sun Devil Marching Band, also known as The Pride of the Southwest, is a key ambassador of the Maroon and Gold. Besides being one the highest recognized and awarded collegiate level marching bands in the country, the Sun Devil Marching Band shares their Sun Devil Pride on a national and international scale through performances in bowl related activities, the Super Bowl and other appearances.  With more than 375 members each year, the management of a band of its size is a complex undertaking. From instruments and uniforms that need constant repair and upkeep, to game day meals for all band members, to the expense of taking the entire band on road to cheer the Sun Devil Football team onto victory, the budget for the Sun Devil Marching Band is required to stretch to accommodate the expanding needs of a growing program.
Private financial support of the Sun Devil Marching Band is imperative to maintaining the best program in not only Arizona, but one of the best in the country. By making a donation to the Sun Devil Marching Band, supporters not only help ease the financial concerns of the band, but they earn Sun Devil Club benefits and priority points as well as access to band specific benefits as indicated in the chart below. 
For more information about becoming a supporter of the Sun Devil Marching Band, please email Bridget Arenson at bridget.arenson@asu.edu or call 480-727-7700. Go Sun Devils!
Your gift to the Sun Devil Club using the link below will directly impact Sun Devil Marching Band! Thank you for your support!